Bringing Worlds Together
Eki [lang. marathi, \EY-ki\]: odd / unique / oneness / unity
Beki [lang. marathi, \BEY-ki\]: even / common / duality / diversity

Our aim is to revive the folk arts and crafts of India, help generate sustainable livelihoods for artisans, and help the artisans grow the community craft clusters in their natural habitat.
Quirky, Fun & One-of-a-kind Decor Pieces: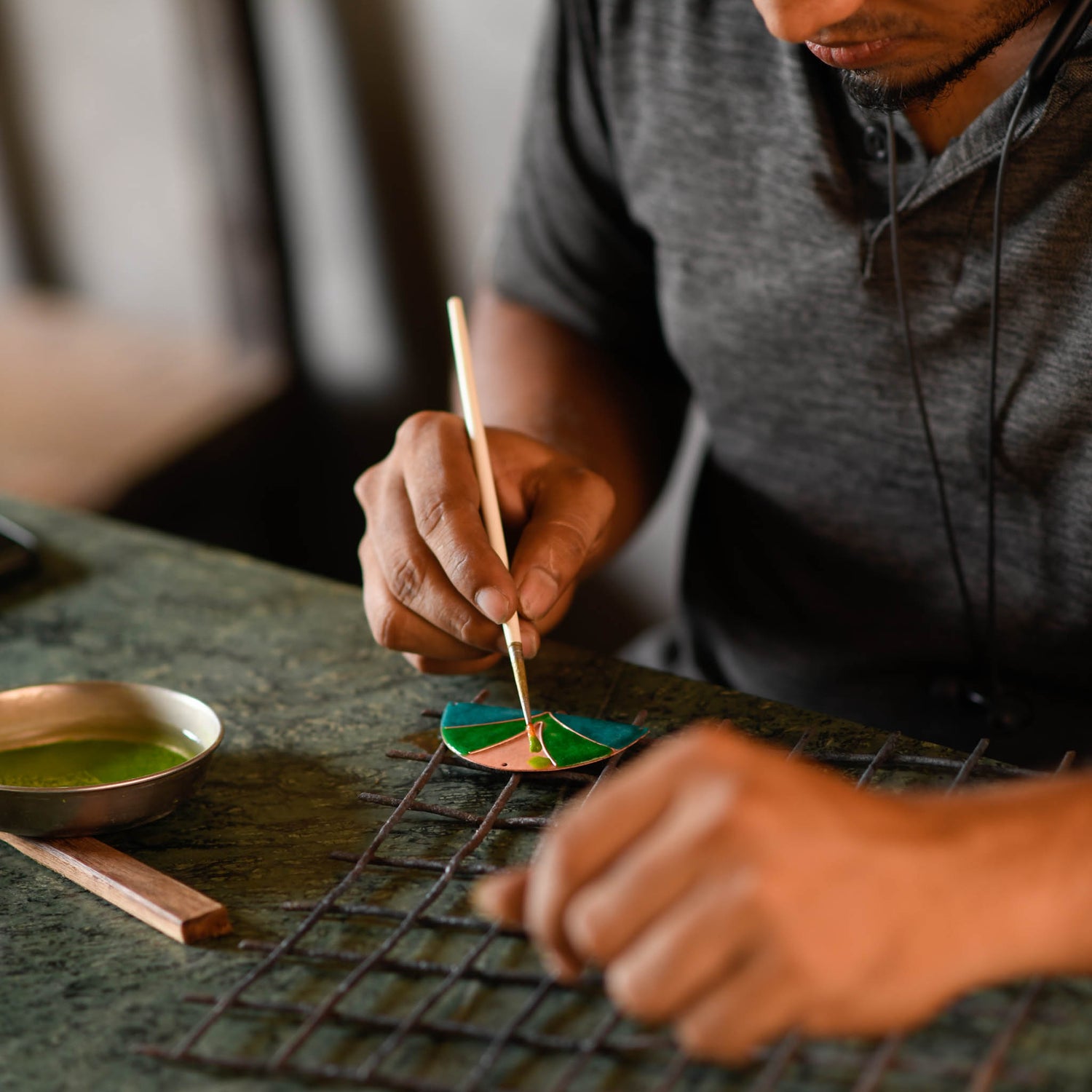 What we do:
Artisans engaged in traditional Indian crafts are struggling to survive due to absence of ready market. Many move to other occupations or migrate to cities where they lack dignity and are detached from their families and their society. On the other hand, consumers are denied the opportunity to enjoy the beauty of these traditional crafts. Ekibeki is a design driven social enterprise working with rural artisanal clusters which creates high quality contemporary products using traditional crafts.
Read More
What's New With Us:
THE PLATED PROJECT:
The Hand Painted Artisan Collection - A limited edition inaugural collection for Past.Present.Future - a collection of 6 exquisite, hand-painted artisan art plates, that celebrate traditional art forms and the legacy of artisans in collaboration with Creative Dignity & The Plated Project.

Every sale sponsors 10 meals for the artisan community while also generating income for them.

Shop Products
Let customers speak for us