Vision, Mission & Impact
Vision: To revive dying art and craft in India
Mission: To identify traditional Indian crafts which are at the risk of extinction, revive them through design, skills and market interventions and build self-sustaining artisan clusters
Objective:
To create awareness and to promote, support, understand and popularise Indian crafts and arts.
To empower artisans by motivating them to actively participate in the process of developing their professional and social skills.
To do cluster development by education and training of the artisans, developing a new generation of skilled artisans who can sustain themselves through the arts and crafts and develop meaningful products for the current & next generation on a local as well as global platform.
To engage designers to work closely with the artisans to create contemporary product applications and product development suitable for export as well as local markets.
To Help the artisans commercialize by studying market trends, demand, price trends, capacity building and connecting them to the market through various agencies.
To create common facilities for training, design, testing, raw material and product display.
To build leaders who can help sustain the cluster without external help once the systems are established.
To translate, compile, collect, publish and lend any literature connected with the crafts.
To compare and study other crafts beyond India to find similarities and differences.
To stimulate interest in connected crafts through exhibitions and demonstrations both in India and abroad and thus contribute to the promotion and growth of such crafts and artisans.
Covid Response:
Our dedicated team taught the artisans to build their catalogues using WhatsApp and helped sell on e-commerce platforms like Okhai, iTokri, Jaypore, Artisan Direct by Creative Dignity. We also managed 5 custom wall art projects remotely worth UDS 2000. As a result, none of the artisans that we work with needed covid relief since the pandemic hit us in March 2020.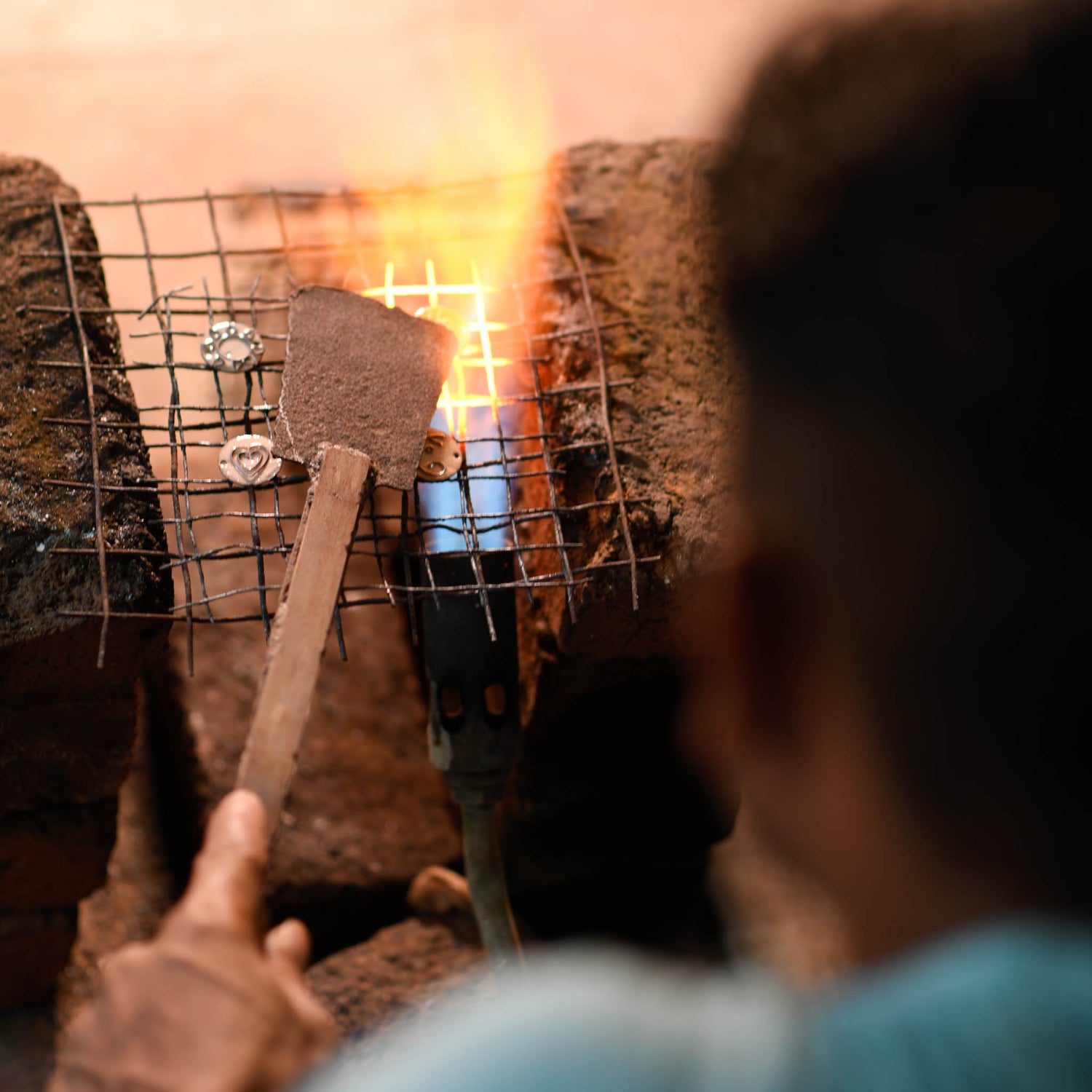 Sustainability of our artisan interventions:
- We don't give any grants or subsidies to our artisans but increase their income through new and more marketable products and ensuring a steady supply of work to them.
- Our interventions are in the nature of designs, technical excellence, training and market access, all of which are aimed at making the artisan independent and self-sustaining.   
- All the artisans that we have worked with have increased in ability and have been able to sell their products with other platforms and have also pulled in other family members to support them. Our attempt has always been to make them stronger and not to create a dependence on us.